Quotes
"Wow" was the most common reaction to GAGA-50.
"Just played your GAGA50 at NAMM today. WOW!!! what an amp. What a GREAT sound. Please let me know when it's ready for sale. I want one. ...No bull, I was REALLY impressed. I love people that think outside of the normal box." --Perry Robertson, Guitarist, Supervising Sound Editor and co-owner of Ear Candy Post ("UP IN THE AIR", "JUNO", "HALLOWEEN", "RAMBO")
"That amp sounds great. Perfect. Perfect studio amp. You don't even need distortion pedals anymore." --Ryan Curtis, Denmar Guitars
"This is the way it ought to be done." --Kirkwood Rough, Upstairs Amps
"Nice. Very nice." --Frank Gambale
"What a beautiful sound. Punchy and full and really clear. It doesn't muddy up at all, the high-end doesn't crash or fold over. It stays clean and smooth when pushed hard." --Seth Carlson, SRC Amplifiers
"[WTF] is going on in Maryland, man!? P3 Technology and now P3 pedals, GAGA, Power Chain -- all this new stuff -- what, did the aliens land?" --Don, guitarist
"Tonally great, there's so much color. I don't want to push it and blow the speaker, but it already sounds like there's more there, and deeper, than I get with my [ported 15-inch] bass rig." --Chuck, bassist playing GAGA through single 12-inch Vintage-30 in open-back cabinet.
"Nice smooth compression. This is thirty-thousand dollar sound." --Nate Flom
"The older and fatter I get, the less I need my gear to weigh. The sound is great, by the way. You can tell that because when people come up and play it, they keep on playing it without fiddling around or tweaking with the controls - and that's because they get great tone right away." --Brian Smith, bassist
"I get so many different sounds out of this little amp, I could play it for hours." --Dave Koval
Pictures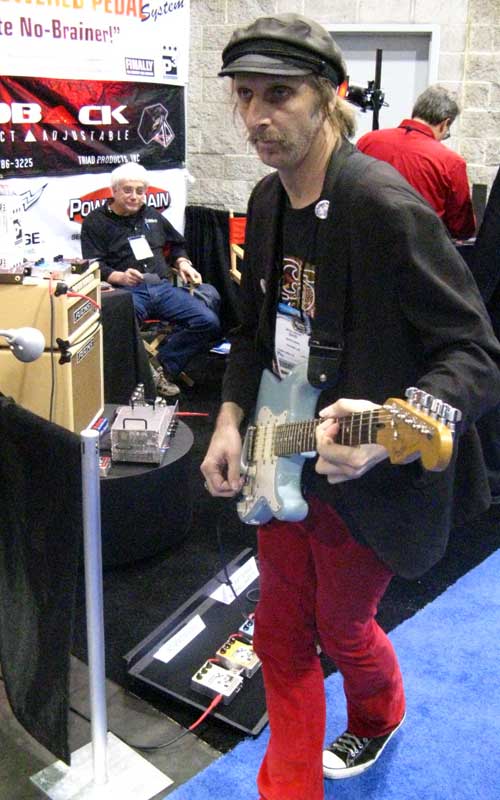 Videos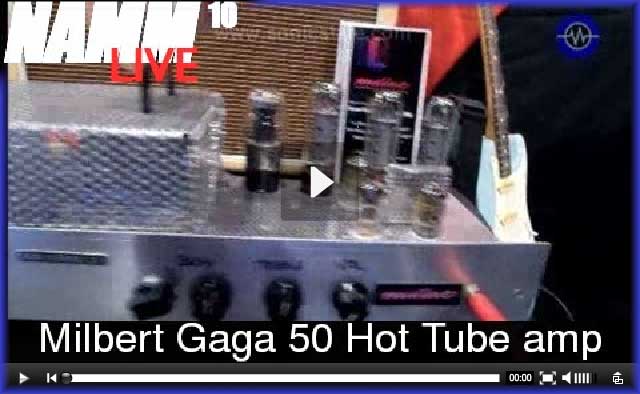 Interview regarding GAGA-50 on sonicstate.com: "...[GAGA] is a super lightweight (5 lbs) all tube amp which allows you to swap and interchange the tubes to get the sound that you desire. An interesting concept, it has no [audio output transformer] which means two things - it's lighter and [gives] a much more characterful tone." Change tubes in GAGA and everything changes, the entire sound. GAGA accepts any standard octal output tube to give maximum variety, color and tone. Play four different output tubes, or three of the same or any combination, or a 6550 versus a 6V6, or whatever. Forget about "matched pairs" or even matching types. Plug in what you want to get the sound you desire immediately. »