Musical News
Upcoming
-- Play GAGA @
AmpShow
June 2014, Dallas Love Field, w/ bass & drums
Jan 2014 -- Rich Maloof review of GAGA in Vintage Guitar

"Milbert Amplifiers has produced a genuinely revolutionary guitar amplifier in GAGA. Lightweight, exceptionally adaptable, and featuring an innovative transformerless design, GAGA may be unparalleled in matching versatility with supremely satisfying tube tone. ... GAGA could feasibly mimic most any tube amp. But well beyond the amp's capacity for emulation is an opportunity to discover entirely new timbres, and to nail a sound that otherwise exists only in a player's mind."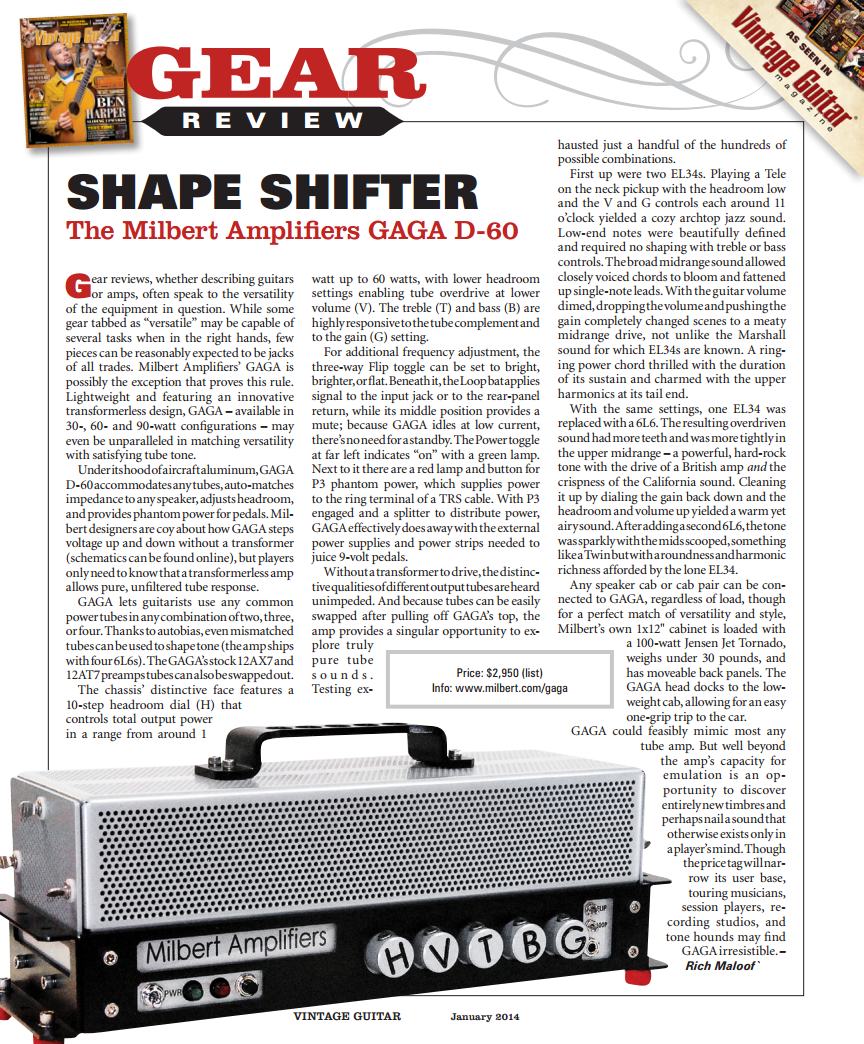 Jan 2014 -- NAMM Jan 2014 Anaheim, CA - booth 5935B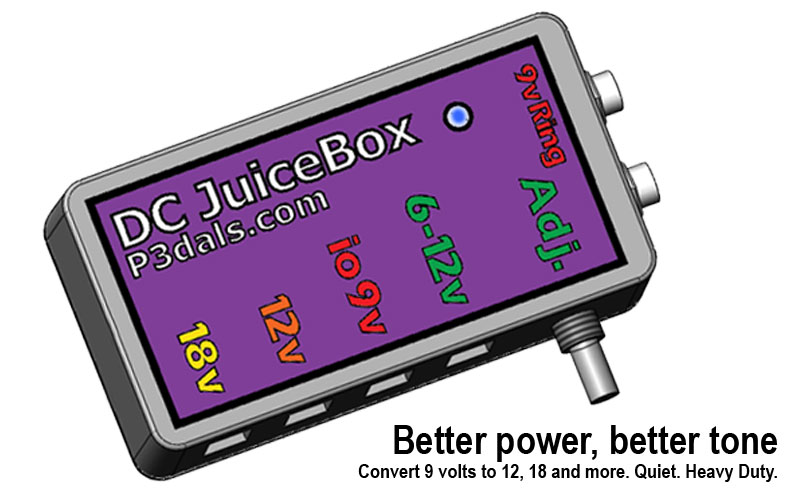 Sep 2013 -- The DC JuiceBox Power Converter quietly transforms 9V to 12V, 18V and more, to provide isolated, linearly regulated, filtered, high-current outputs. Fully P3-Ready™ and works with practically any 9V power source, including GAGA, P3, bricks, warts, etc. Escape the plasticky, noisy, China-made toys -- here is professional pedalboard power conversion for serious musicians.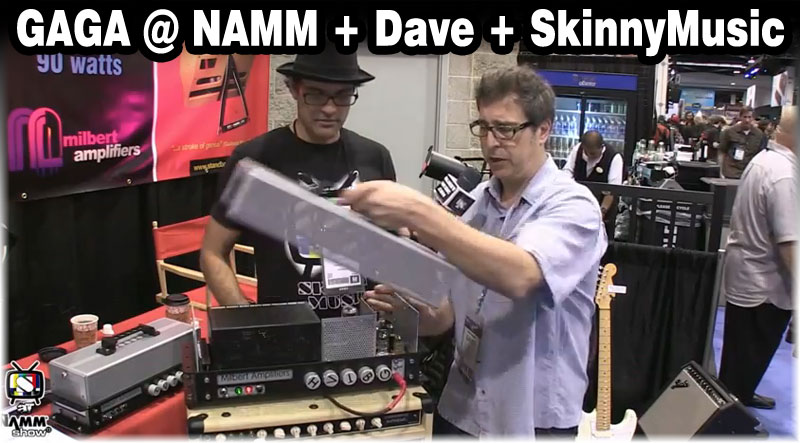 David Garfinkle briefly explains GAGA's unique features (and the unlimited Tube Cocktail™ possibilities) to Andrew Garza of SkinnyMusic at NAMM 2013 in the P3 / Standback booth.
October 2012 -- GAGA D-30 mentioned on vintageguitar.com, the guitarsite.com, harmonycentral.com and on video by skinnymusic.com - thanks for helping get the word out!
October 2012 -- GAGA D-30 introduced. Based on GAGA 90. 30 Watts maximum power output. Lower weight. Domestic mains (120VAC or 240VAC). Upgradeable to GAGA D-60 or GAGA 90. Unprecedented in guitar power amplification. Future-proofs good investment. Press Release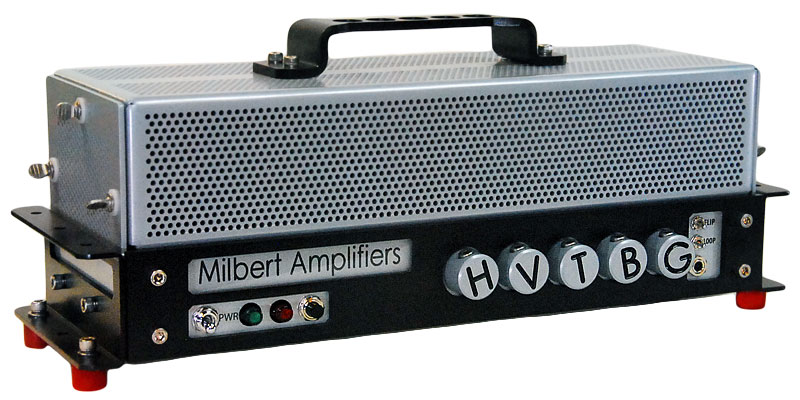 Power-Chain -- The patented, segmented, extensible power cables for guitar effects pedals. Plugs together as you need, leaving exposed no ends to short out the entire rig and also allows easy replacement.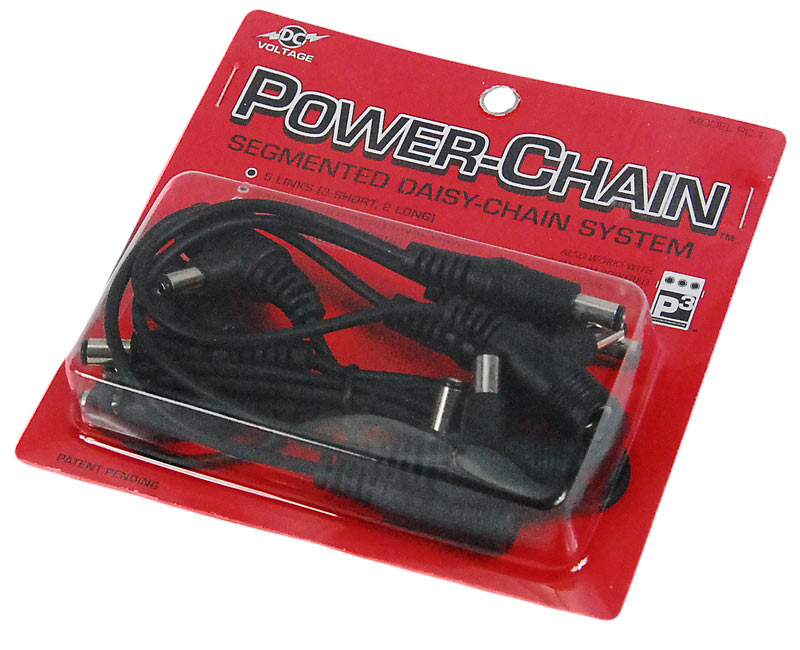 June 2012 -- Had a blast at the NY Amp Show -- Several pro and session players in our room (with Standback and P3) welcomed anyone to plug in and turn up with guitar, bass, drums and more.

All amplification was via ever-changing combinations of GAGA and its younger sister, GAGA D-60, thru various speakers and cabinets, including the Jensen Tornado Neo. Lots of fresh clips are up or coming.

Thank you David Diamond, Eric Warren, Andy Aledort, David Garfinkle, Jason Robling, Scott Lerner Music, Maurice Pringle, Andy Lackow, Bill Holter, Roger Hollard, and the many other excellent musicians who kindly jammed with us.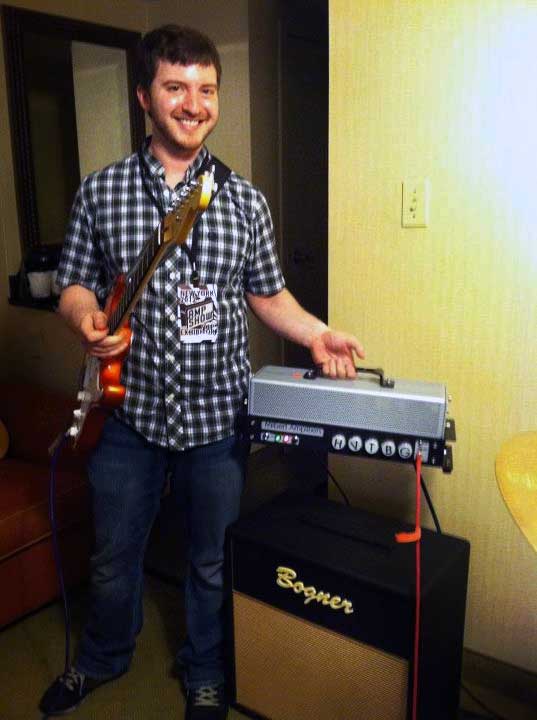 19 Apr 2012 -- Germantown, MD USA -- Milbert announces availability of GAGA D-60 tube guitar amp. Based on the premier GAGA 90 and offering similar features and functions, the domestic model GAGA D-60 provides 60 Watts power output, slightly lower weight, and domestic mains input (120VAC or 240VAC). GAGA D-60 may be upgraded to the international model GAGA-90. Full info http://milbert.com/gaga
17 Dec 2011 -- Germantown, MD USA -- Milbert is now shipping the GAGA-90 tube guitar amp. Years in development and having an award-winning pedigree in both demanding mobile and high-end audio, GAGA offers serious advancements in guitar, bass and instrument amplification. Full information at http://milbert.com/gaga
1 Dec 2011 - GAGA begins shipping.
Nov 2011, from email: "...I enjoyed all the subsidiary links... solfeggio, et. al. You guys are scientists and spiritual seekers. Very cool. All the best..."
25 Sep 2011 - GAGA production underway. Shipping soon, backorders first. Watch your email if you joined the list.
25 Sep 2011 -- Milbert announces production of GAGA, a 90 Watt, evenly-balanced 12-pound tube guitar amp in a sturdy, 1/8" aircraft-aluminum "small head" chassis with stainless hardware and removable features. Power is front-panel steppable down to milliwatts. 4 power tube sockets accept 2, 3 or 4 of over 30 types of power tubes, allowing for mix-and-match to achieve any tone desired from classic 4x 6L6 to 4x EL34 and beyond, even way beyond beyond (example: 6550 push and 6V6 + 6K6 pull). Auto-Everything(TM) provides auto-bias, auto-standby, auto-impedance, and Universal Power. Blow-Proof(TM) parallel outputs drive any speaker cabinets via any cables. Bypassable rumble, tone-stack and buffered loop accompany front-panel mute and flip switches. Advanced power supplies ultrasonically maintain energy reserves and greatly extend tube life. P3 Phantom Power for pedals and pickups. Surge suppression, line filtering and active Power Factor Correction allow plug-and-play anywhere on Earth. Limited editions made in USA. http://milbert.com/gaga
PRS on holy grail of guitar amps.
GAGA @ Nashville Amp Expo, August 2011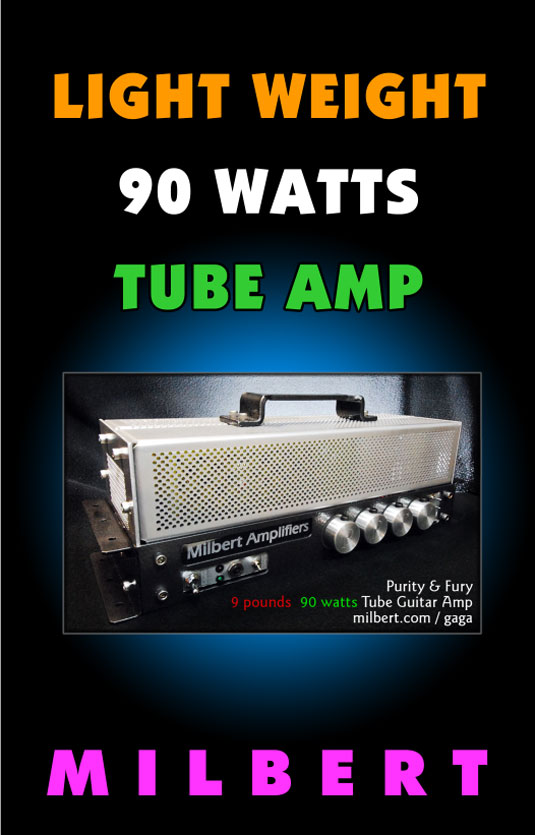 GAGA @ Amp Show, June 2011, near NYC. 2011-06
It's rare for technologies used in guitar, bass or instrument amplifiers to earn mention in top audio journals. David Berning's ZH-230, a 30-watt amplifier that shares technologies with GAGA, has won Editors Choice Award 2011 and has been called "the anointed new king" in The Absolute Sound Magazine. Previously, Berning's Quadrature Z (also sharing technologies with GAGA) was named Product of the Year by HiFi+ Magazine. GAGA brings to the musical realm something truly fresh and sonically special, and it's not just us saying so. 2011-05
Analog War Cry calls the P3 Phantom Power for Pedals system "a pedal junky's best friend". Among its many firsts, GAGA-50 is also the world's first guitar amp to offer P3 Technology as a standard feature.
Power-Chain - segmented, extensible power cables for all guitar pedals.
Visit us at the NAMM show in Anaheim, California, January, 2010, Booth #5935 in Hall B. We'll be in the booth with Standback and P3 Technology.
David Berning's $30,000 Quadrature Z power amplifier, which is based on the patented ZOTL technology that the Milbert GAGA-50 is also based on, won Hi-Fi+ Magazine's "Power Amplifier of the Year" award for 2009.
Nashville Summer 2009 NAMM Show: The GAGA-50 engineering prototype breezed four days of full power jamming, oblivious to frequent tube changes, dead shorts and purposely opened outputs. Nobody could kill it, accidentally or on purpose.
Milbert and Berning have teamed up again to produce a new kind of guitar amplifier, the GAGA-50.
Introduced at the winter 2009 NAMM show in Las Vegas, P3 is a unique phantom power system for guitar effects pedals, being produced by The DC Voltage Company. Please see http://p3dals.com for more information.
tubedata.milbert.com is an official mirror of Frank Philipse's extensive tube datasheet and information archive
Tubes Vs. Transistors - Is There An Audible Difference? HTML updated with tables & graphics | PDF scanned original
Transistors Vs. Tubes - Feature Comparison HTML adapted from IEEE & Eric Barbour









Mobile News
November 2012 -- Introducing the Liquid mobile tube amplifier, new for 2013 -- 30 Watts, 2 channels, all-tube, based on BaM-230, smaller, lighter, lower price.


June 1-3, 2012 -- T.H.E. Show, Newport Beach, CA. - A stealth installation in a Bentley featured the Milbert BaM-235ab.

25th anniversary of the BaM tube car amp, in continuous production since 1986.
Observers have noted that we are "the last American company making all [of our] car audio products in America", and that "everyone else has...gone overseas for production." If true that's amazing and spooky, and if it's not factual we'd appreciate correction. Just to be clear, 100% of all our products are 100% designed and 100% Made In USA. Milbert Amplifiers products offer unsurpassed sound quality and reliability. 2011-02

"The Holy Grail of Autosound"


Added Christian Korbel's Audi A3 article and pictures. 2011-01
tubedata.milbert.com is an official mirror of Frank Philipse's extensive tube datasheet and information archive
What car and audio system would you have if you were the owner of the biggest car audio chain in Japan?
Tone Audio Magazine (http://tone.ws) writes that Milbert makes "the best sounding car amplifier on the face of the earth...[30] pure tube watts per channel."
BaM-235ab press releases appearing in 12volt News, Celebrity Car magazine, Enjoy The Music, 21 HiFi, and others as well as various sites and forums online.
Introducing the new BaM-235ab. Same great sound and design, now with autobias.
The Robb Report Collection, "Great Machines Special Issue," June, 2005 editorial review:
"If musical accuracy is what you are seeking, the Milbert is most certainly the Holy Grail of auto sound."

"The BaM-235ab coupled with audiophile gear and high efficiency speakers can be very revealing. It is not kind of, sort of, maybe sometimes, or slightly better, but the improvement is large and immediately apparent. Veils vanish and things not previously heard leap out from the music: The ambience, the many nuances and intricacies, the breaths, sighs and shimmers all become audibly apparent. And you feel the emotion.

"Drumbeats that were perhaps homogenous thuds in SPL-competition systems are transformed, in that the type of drum sticks, the sticking or playing style, and even the drum head material itself becomes discernible. New layers are revealed. Duet voices become independently distinguishable and harmonious, instead of blurred. A woman's voice in a recording you've heard many times can suddenly make the hairs on the back of your neck stand on end. That's the kind of resolution, detail and emotional impact which you can routinely expect from the BaM-235. In any system, the BaM-235 helps you feel music, and that is priceless.

Tubes Vs. Transistors - Is There An Audible Difference? HTML updated with tables & graphics | PDF scanned original
Transistors Vs. Tubes - Feature Comparison HTML adapted from IEEE & Eric Barbour